1 Oak Las Vegas Drinks Menu Prices
1 Oak (One of a Kind) nightclub in Las Vegas is located at the plush The Mirage. The club is known to embody rich, high-class clubbing arena with lots of fun and action on the dance floor. The club is spread across the sprawling 16,000 square feet area featuring its own DJ booth and full-bar service area. Since its inception in Las Vegas, the 1 Oak nightclub has gained the impetus of being a popular clubbing destination all around. The club is also frequented by famous celebrities and top-class DJs from all around the world. You can also relish on its fine assortment of drinks and cocktails for ultimate fun. Here is all you need to know about 1 Oak Las vegas drinks menu and prices.
How much is the drink services minimum spends at 1 Oak, Las Vegas?
When you are looking forward to enjoying the vast collection of the finest drinks offered at the 1 Oak nightclub in Las Vegas, it is recommended to know about the minimum spends at the same time. You can expect shelling out around $550 as the minimum rates for the drink prices at this high-end club. However, the minimum spends might vary on various occasions depending on factors including the number of guests, availability, the particular night, talent spinning, and so more.
How much is the drink price at 1 Oak, Las Vegas?
The drink prices tend to vary at the 1 Oak nightclub in Las Vegas –depending on several factors. However, generally, you can expect to pay around $550 to $650 for the standard alcohol bottles. Tequila starts at $595 and champagne costs around $1095. You can check out the 1 Oak Las Vegas drink prices by going through the drinks menu of the club.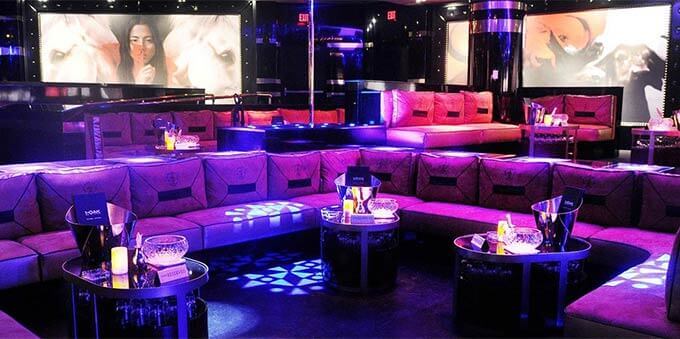 How Can I book bottle services at 1 Oak, Las Vegas?
For booking the exclusive bottle services at the 1 Oak nightclub in Las Vegas, you can fill out the online form or contact us through WhatsApp!
Drinks Menu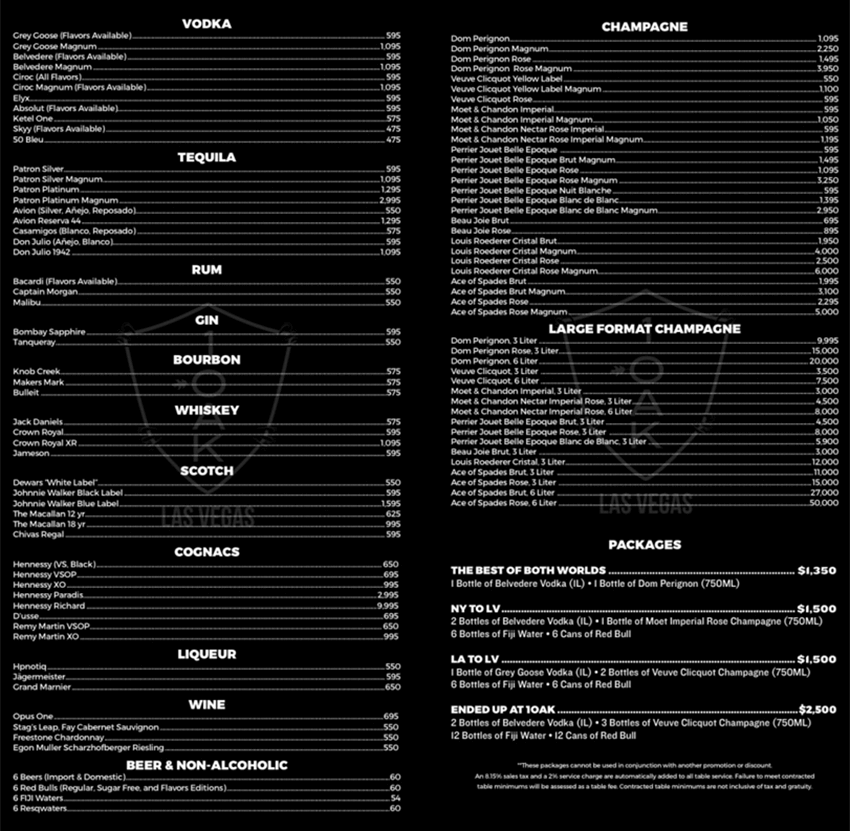 Other Clubs You May Like
Best party hotspots in las-vegas