Clevelander Miami Bottle Service
Located on the prime South Beach in Miami, the Clevelander nightclub is a high-end clubbing destination in the city. The club is famous for its exclusive bottle services in the form of exotic cocktails and drinks from different parts of the world. For as many as 75 years, the Clevelander club has been entertaining the clubbers who arrive in Miami from different corners of the world. The club is known to bring forth the sophisticated South Beach club experience to existence with the presence of lavish outdoor as well as indoor clubbing space. Featuring large-sized LEDs and cutting-edge sound quality, this club is a must-visit destination in Miami.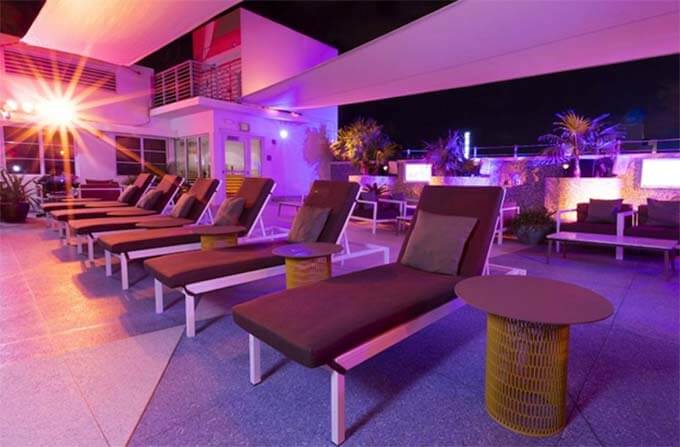 How much is the bottle service minimum spends at Clevelander, Miami?
You will love the amazing collection of drinks and cocktails offered at the high-end Clevelander nightclub in Miami. You can check out the minimum spends for the exclusive Clevelander Miami bottle services. On an average, you can think of spending around $500 at the minimum for the bottle services here. However, depending on certain factors, the price might vary at times.
How much is the drink price at Clevelander, Miami?
The drinks and cocktails at Clevelander nightclub in Miami are priced moderately. You can think of shelling out around $500 to $700 for the typical alcohol bottles here. Depending on the number of guests, talent spinning, occasion in the club, and availability, the drink prices tend to fluctuate at times.
How can I book the bottle services at Clevelander, Miami?
For booking the exclusive Clevelander Miami bottle services, you can contact us right away. You can give us a call or contact us on WhatsApp. You can also fill the online booking form available below. We are always ready to help you out.
Other Clubs You May Like
Best party hotspots in miami