Doheny Room West Hollywood LA Bottle Services
Doheny Room West Hollywood CA is a favorite spot of celebrities in West Hollywood. It is a multi-purpose as Restaurant in the evening time and later works as nightclub/lounge. Here, bottle services price for a small main room table is $500.00 and for a large main room table, you have to pay $2000.00. These prices can fluctuate on holidays or special nights. You have to remember that minimum price doesn't include tax and tip, add extra 30% in your minimum, spending to get accurate total.
Small ma b in room table can seat 6 in $500.00 and includes services like VIP expedited entry and availability of host or hostess. In the case of the large main table, you can also enjoy yourself with your big group of friends.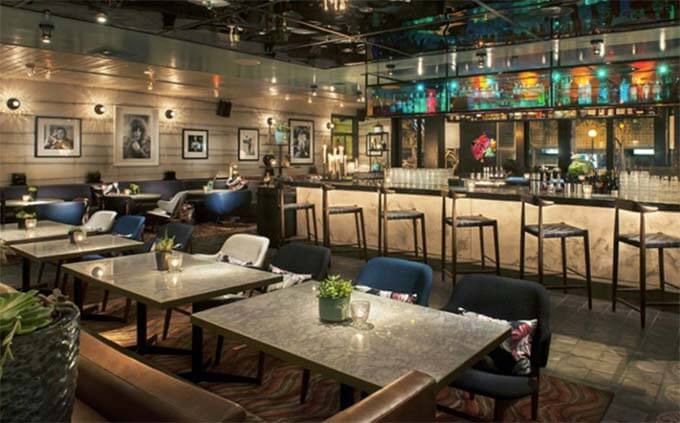 Club Bookers' professionals can help you in getting Doheny Room West Hollywood reservations. To enter into the guestlist, you can contact 24*7 services of Club Bookers through Whatsapp or phone. If you are not in a guestlist then expect $15-20 for cocktails. Bottle service is only for the guys and Girls' entry is done by discretion of the doorman. Club Bookers also can do advance booking of VIP table and also can help you in getting entry into the expensive clubs of Los Angeles.