Drai's Nightclub Las Vegas Bottle Service
Yet another high-end, intense club in Las Vegas, the Drai's Nightclub is the crown of the recently launched Cromwell Hotel. Sprawling across a massive area of around 65,000 square feet, the Drai's Nightclub in Las Vegas is known for its extravagant design by the world-famous designer Victor Drai. The club is divided into multi stories with each level offering another high level of entertainment and top-notch clubbing experience. You would be amazed by the exclusive LED lighting facilities, cutting-edge sound technology, and multi-sensory experiences that are aimed at enhancing the overall clubbing experience for you. The Drai's Nightclub is also known for offering bespoke drink & cocktail services. Below you can find all you need to know about Drai's Las Vegas Bottle Service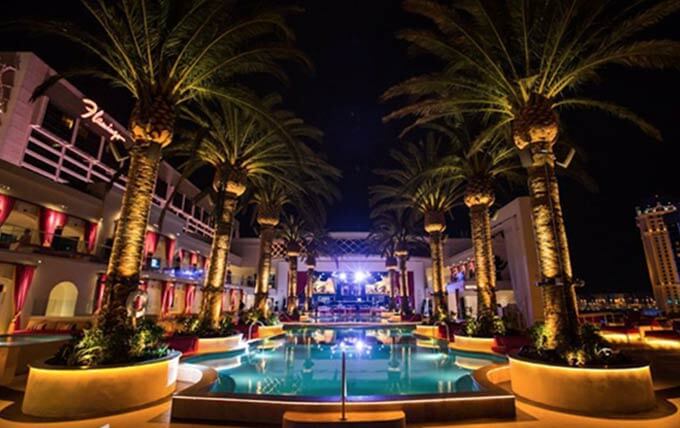 How much is the bottle services minimum spends at Drai's, Las Vegas?
The minimum spends for the bottle services at the Drai's nightclub in Las Vegas would depend on the number of guests, talent spinning, and the occasion happening around in the club. However, you can still expect paying around $1K as the minimum rates for the bottle of drinks or cocktails at this high-end club.
How much is the drink price at Drai's, Las Vegas?
For Vodka, you can expect paying around $500 to $1K. Similarly, Tequila at the club might cost you around $1K to $6K. Rum at the Drai's is for around $495 and Gin for $595. For a complete drink package, you can expect shelling out a little extra to around $7K. However, you must note that the drink prices at the Drai's Nightclub in Las Vegas might vary at times.
How Can I book bottle services at Drai's, Las Vegas?
For booking the exclusive bottle services at the high-end Drai's Nightclub in Las Vegas, you can call us right away! You can also fill out the online booking form!
Other Clubs You May Like
Best party hotspots in las-vegas