Drai's Nightclub Las Vegas Table Prices
The exclusive Drai's Nightclub is considered to be the crown jewel of the recently constructed "Cromwell Hotel" in Las Vegas. The Drai's Nightclub is known for offering bespoke views of the entire Las Vegas strip and much beyond. The club has been designed by the world-famous Victor Drai and sprawls across a massive area of around 65,000 square feet. The club offers a multi-storey clubbing feel to its guests by taking entertainment & clubbing services to another level. You would be awestruck by the intricate details of the club including large LED lighting systems, cutting-edge sound technology, multi-sensory experience, and so more for an eventful clubbing experience. Below you can find all you need to know about Drai's Las Vegas table prices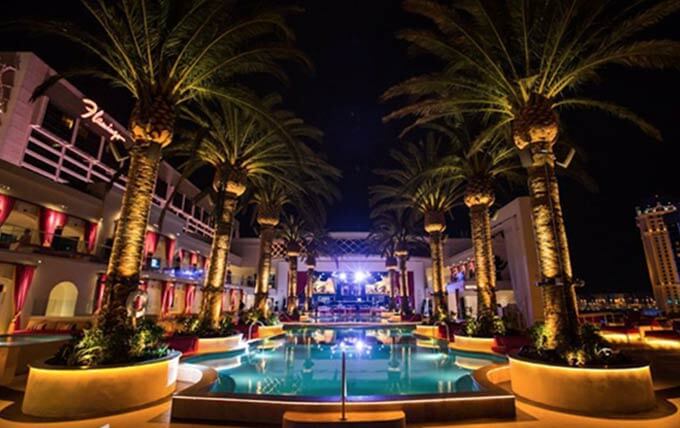 What are the table prices for VIP areas?
The tables at the Main Room of the nightclub usually range between $3K to $5K on the basis of the proximity to the DJ and the dance floor. The exclusive Mezzanine table at the club starts at around $1500. The outdoor tables at the club could be booked for cheap to as low as $500 for the pool deck tables. However, you must note that these table prices might vary depending on the number of guests, DJ, availability, and location of your table.
How much is the minimum spend at Drai's, Las Vegas?
The minimum spends for the tables at the Drai's Nightclub in Las Vegas would depend on several factors including the number of guests and the particular occasion at the club. However, you can still expect shelling out around $500 as the minimum amount for booking a table here.
How can I book a table at Drai's, Las Vegas?
If you wish to make your nightlife amazing when in Las Vegas, make sure you have booked a table in advance at the high-end Drai's Nightclub. Call us right away or fill out the online booking form!
Other Clubs You May Like
Best party hotspots in las-vegas