E11EVEN Miami Drinks Menu Prices
The E11EVEN nightclub in Miami is known for recreating the nightlife scene in South Florida. The club is spread across the sprawling 20,000 square feet area and is known for its impeccable guest experiences. The E11EVEN nightclub in Miami is one such venue that is known for combining state-of-the-art lighting & sound system. The $40-million entertainment clubbing venue is located in Downtown Miami –just a few minutes from the South Beach. The club is known to operate as the 24-hour day club and nightclub venue and features stunning clubbing décor. The E11EVEN nightclub in Miami comprises of multiple stages and dance floors along with interactive audio-visuals, aerial performances, and theatrical characters. Make the most of your clubbing experience at the high-end E11EVEN nightclub in Miami.
How much is the drink services minimum spends at E11EVEN, Miami?
When you wish to make the most of clubbing experience at the lavish E11EVEN Miami nightclub, you can consider making use of its exclusive bottle services. The minimum spends for the drink prices at the E11EVEN nightclub in Miami tend to be around $500 on an average. The drink prices, however, might change at times owing to the total number of guests, availability, the particular night or event in the club, talent spinning, and so more.
How much is the drink price at E11EVEN, Miami?
The drinks at E11EVEN Miami nightclub are priced moderately. You can consider spending around $500 to $700 for the average alcohol bottles. Vodka here starts at around $700 and champagne can cost you around $1100 for the bottles. You might experience some changes in the overall drink prices on some occasions.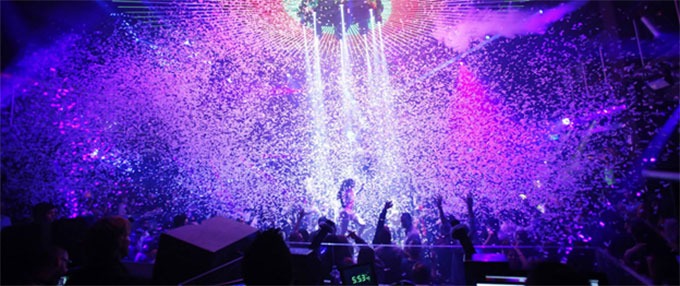 How Can I book bottle services at E11EVEN, Miami?
You can make the most of the bottle services offered at E11EVEN nightclub in Miami by filling out the online booking form or contacting us right away.
Drinks Menu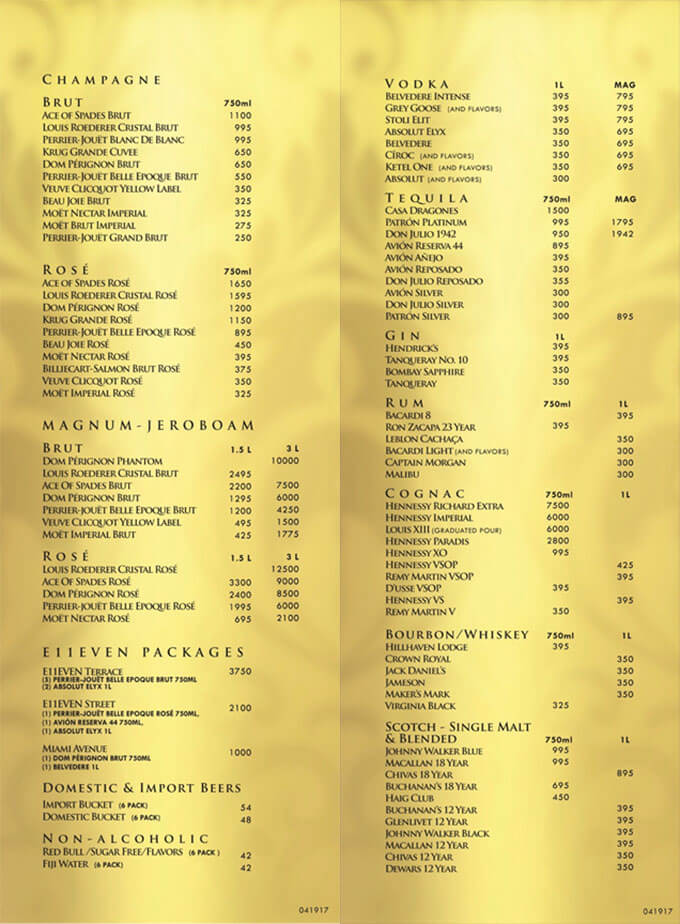 Other Clubs You May Like
Best party hotspots in miami