Foundation Room Las Vegas Bottle Service
The classic Foundation Room nightclub is located at the Mandalay Bay hotel campus in Las Vegas. This is a beautiful nightclub that features amazing décor and is known for providing spectacular views of the entire Las Vegas strip. Previously, the club was accessible only by means of a private elevator. However, now this club has been made open to the public and you can consider being a part of this exclusive club in Las Vegas for ultimate fun & entertainment.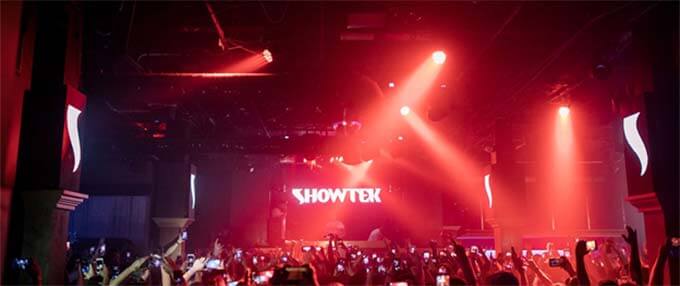 The club is renowned for combining the exclusive Asian vibes with Indian clubbing hues when it comes to ensuring the best-ever clubbing ambiance of the club. The entire club area of the Foundation Room in Las Vegas is known to combine the essence of a club along with a bar area, a separate restaurant, and a lounge area. Here, you can consider dancing around or relaxing in ultimate luxury all night long. The top-class DJs of the club spin some of the latest music tracks including Hip Hop, House, Top 40, EDM, and so more. Make the most of your time at the Foundation Room nightclub in Las Vegas by availing its exclusive bottle services.
How much is the bottle services minimum spends at Foundation Room, Las Vegas?
When you wish to make the most of the exclusive clubbing experience when in Las Vegas, you can get the high-end Foundation Room Las Vegas bottle services. The bottle prices minimum spends would depend on several factors including talent spinning, the given night or any special event in the club, the number of guests, and availability. You can consider spending around $500 for the bottle services here as the minimum prices.
How much is the drink price at Foundation Room, Las Vegas?
You can get access to the wide array of exotic cocktails and drinks from all over the world available at the high-end Foundation Room club in Las Vegas. A bottle of alcohol might typically cost around $500 to $1000 on average days.
How can I book bottle services at Foundation Room, Las Vegas?
Fill out the online booking form or reach us on WhatsApp!
Other Clubs You May Like
Best party hotspots in las-vegas