Komodo Nightclub Miami Table Prices
The 3rd floor of the popular Pan-Asian eatery –Komodo Miami has been converted into Komodo Miami lounge by David Grutman –the powerhouse behind Liv & Story in Miami Beach. The intimate nightlife venue of the club boasts the presence of a full-service bar, special weekend programming, and bold aesthetics. The overall hip clubbing space is complete with trendsetting art work which includes unique pop art that is inspired by the décor from renowned artists like Hebru Brantley & Mari Kim. Unsurprisingly, the Komodo nightclub by Grutman features top-tier musicians & celebrities performing along with big time headliners & the latest DJs who are known for driving the weekend programming in the high-end lounge. To offer an eventful clubbing experience, you must book your VIP table in advance.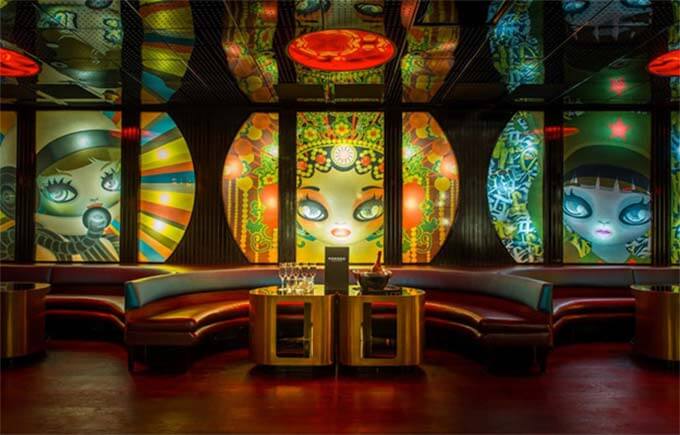 What are the table prices for VIP areas?
The dance floor tables at the Komodo nightclub are the best tables in the venue. You can still expect paying around $1K for the VIP tables on regular days at the Komodo nightclub. However, you can expect the table prices at the Komodo nightclub to vary at times depending on the number of guests, the night or occasion at the club, DJ, availability, and the location of your table in the club.
How much is the minimum spend at Komodo, Miami?
At Komodo nightclub in Miami, you can expect paying around $350 as the minimum spends for the exclusive table services. However, it is also important to note that the minimum spends for the table prices might vary at times.
How can I book a table at Komodo, Miami?
For booking a table for yourself at the high-end Komodo nightclub in Miami, you can fill out the online booking form. You can also reach out to us by calling us right away!
Other Clubs You May Like
Best party hotspots in miami