Le Jardin Los Angeles Drinks Menu Prices
The Le Jardin club in Los Angeles is famous for its Hollywood theme all around. The club features several private dark rooms and VIP suites towards personalizing the overall clubbing experience of the guests. The club also houses a grand dance floor for the ultimate entertainment of the guests. If you are a nature-lover, you will be drawn to the exclusive outdoor area of the club featuring dark olive trees and abundant fresh air all around. Le Jardin is the latest lounge cum club area in LA that has been designed by the elite Sunset Entertainment Group in the city. Whether you are looking forward to dancing all your way across the night or enjoying some freshness outdoors, the Le Jardin lounge cum club area is the perfect option for you.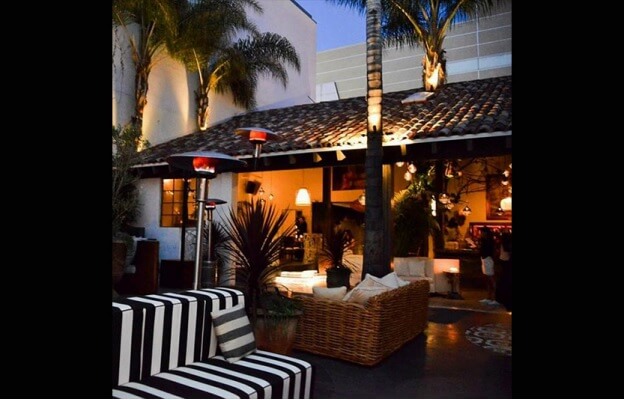 How much is the drink services minimum spends at Le Jardin, Los Angeles?
Expect paying around $1000 for the exclusive drinks and cocktails at the lavish Le Jarden lounge cum club in Los Angeles. The lounge area of the club features an exclusive bar area that houses a plethora of world-class drinks and cocktails from all around the world. However, the minimum spends for the drink services might vary at the time depending on the number of guests and availability.
How much is the drink price at Le Jardin, Los Angeles?
Get the most of the clubbing and lounging experience at Le Jardin in Los Angeles by availing its exclusive bottle services. The typical price for the standard alcohol bottles here might range between $500 to $600. Expect the prices to vary slightly from time to time. You can get Vodka from $500 per bottle price and champagne at around $1100 per bottle.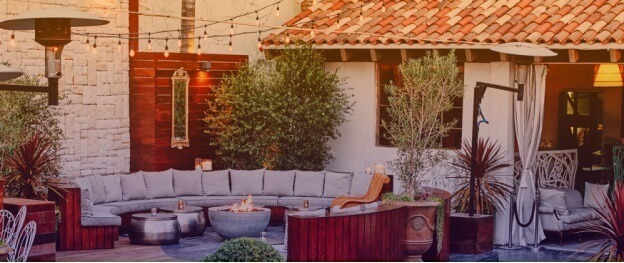 How Can I book bottle services at Le Jardin, Los Angeles?
Fill out the online booking form or reach out to us on WhatsApp!
Drinks Menu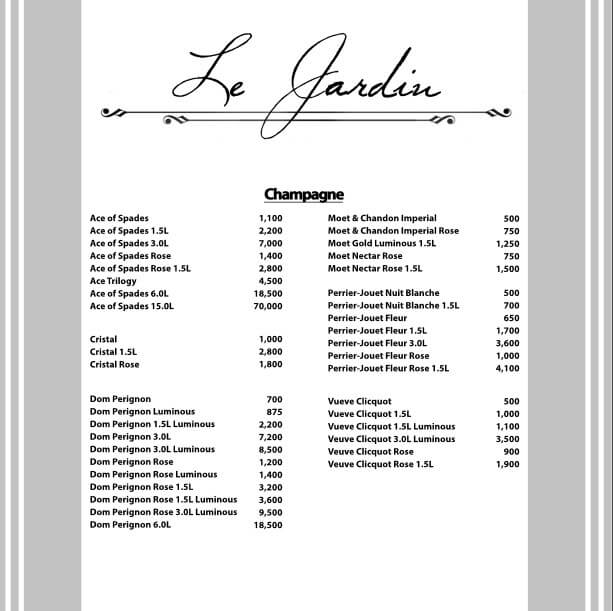 Other Clubs You May Like
Best party hotspots in los-angeles