LIV Miami Drinks Menu Prices
Located at the famous Fountainebleau Miami Beach, the world-renowned LIV nightclub in Miami is known for providing the guests with an ultimate nightlife experience in the city. The club is famous for blending the historical concept of Fountainebleau with modern-day entertainment towards creating a unique clubbing experience for the guests form all around. The LIV nightclub in Miami has garnered immense respect by modifying the overall clubbing experience in the city. The club has been designed by the famous MMG Nightlife and aims at fusing the concept of ultra-stylish lounge area along with highly energetic nightclub venue. The LIV nightclub is also known for its world-class DJs who keep spinning some of the hottest music tracks that you would love dancing to.
How much is the drink services minimum spends at LIV, Miami?
When you are headed to the LIV nightclub cum lounge in Miami, and wish to make the most of your nightlife experience, do not miss out its divine bottle services. Here, you can relish upon world-class cocktails and drinks from all over. You can expect shelling out around $1000 as the minimum spends for the exclusive drink services. The prices, however, might change on certain occasions. The factors like talent spinning, the number of guests, and availability might alter the drink prices.
How much is the drink price at LIV, Miami?
At LIV, Miami, you can come across a myriad of drinks including champagnes, wines, rum, vodka, and much more for your entertainment. Expect paying around $500 for the standard alcohol bottles. Champagne is available for around $1100 per bottle and you can get a bottle of Vodka for around $800. Expect the prices to change at times.
How Can I book bottle services at LIV, Miami?
Book the exclusive bottle services at LIV, Miami by contact us now! You can also fill out the online booking form.
Drinks Menu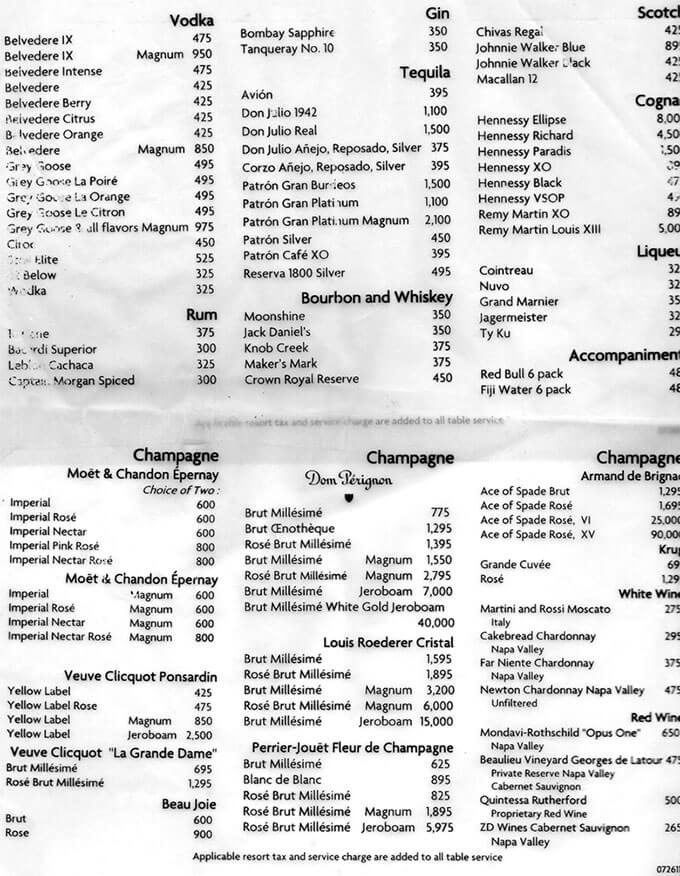 Other Clubs You May Like
Best party hotspots in miami