Marquee New York Bottle Service
This quintessential ultralounge area in NYC is your ultimate clubbing destination. Marquee has the visual appeal of a high-energy clubbing hotspot along with that of an intimate boite for an everlasting nightlife experience when in New York. The club is known for evoking a high-end, sophisticated clubbing feel to the A-listed VIPs & celebrities in town. The overall striking architectural design of the club along with its top-class luxe décor & seamless functionality is all set to decorate the center stage for unmatched entertainment. Since its launch in December 2003, the Marquee nightclub in NYC has been setting records for organizing the best-ever events & parties in the town. You too can be a part of the club's intense madness by availing its unparalleled bottle service. Below you can find all you need to know about Marquee New York Bottle Service.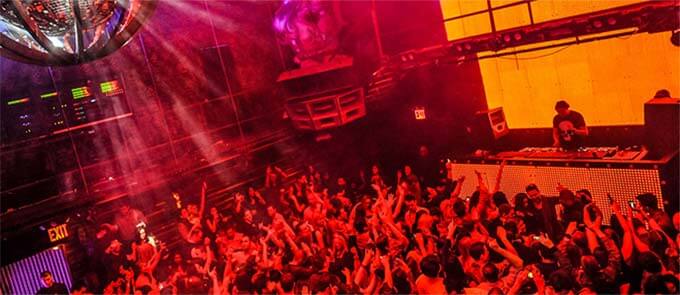 How much is the bottle services minimum spends at Marquee, New York?
The minimum spends for the bottle services at the Marquee nightclub in New York would depend on several factors including the number of guests, availability, and the special night or event happening around in the club. Still, you can expect paying around $550 as the minimum rates for the amazing bottle service at the high-end Marquee nightclub, NYC.
How much is the drink price at Marquee, New York?
If you wish to enjoy the bespoke, inventive bottle service at the Marquee nightclub in New York, you must try out the exotic champagne range. Some of the staples like the Moet Chandon Imperial & the Veuve Clicquot might cost around $600. The bottle service and the drink prices might vary depending on the number of guests and the special occasion at the nightclub.
How Can I book bottle services at Marquee, New York?
For booking the amazing bottle services at the Marquee, New York, you can fill out the online booking form. You can also reach out to us through the exclusive call services!
Other Clubs You May Like
Best party hotspots in new-york