Omnia Las Vegas Table Prices
Recently launched in 2015, the Omnia nightclub in Las Vegas is a highly sought-after nightclub in the amazing Las Vegas strip. The space was previously occupied by Pure Nightclub in Caesars. The all-new Omnia nightclub features the star-studded, high-end EDM DJ lineup offering an unparalleled clubbing experience to its guests. The main club area boasts the amazing 65-foot tall ceiling dome that comprises a spectacular 22,000-pound kinetic chandelier. The colossal lighting system of the club expands over the sprawling dance floor and transmits cascading light across the clubbing area. If you are in for some ethereal clubbing experience in Las Vegas, a visit to the magnificent Omnia nightclub is a must! Below you can find all you need to know about Omnia Las Vegas table prices
What are the table prices for VIP areas?
On exclusive nights with top-tier clients & A-listed guests at the club, you can expect the table prices ranging from $2K to $15K on special occasions. On days like Tuesdays, Sundays, and Thursdays, you can expect lower table prices at the nightclub.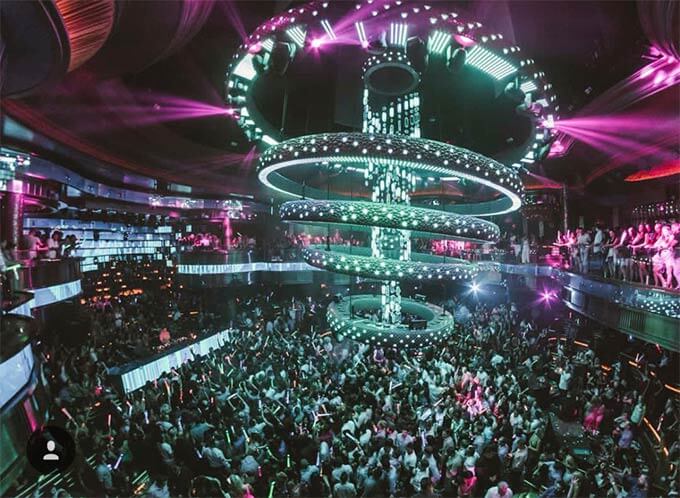 How much is the minimum spend at Omnia, Las Vegas?
The minimum spends of the tables at the Omnia nightclub in Las Vegas would depend on several factors including the particular date or event, number of guests, DJ, availability, and location of your table. The tables present on the terrace of the club & within the heart of the Omnia nightclub tends to have lower minimum spends in comparison to the main clubbing room.
How can I book a table at Omnia, Las Vegas?
If you wish to book an exclusive table at Omnia, Las Vegas, then reach out to us right now! Call us right away or fill out the online booking form now! We are just a few steps away from you!
Other Clubs You May Like
Best party hotspots in las-vegas