Provocateur New York Table Prices
Located on the backside of the high-end Gansevoort Hotel in NYC, the Provocateur nightclub is an uber-exclusive clubbing & lounging destination. Divided into two separate clubbing spaces, the venue of the nightclub features an exclusive garden lounge referred to as the "Café" on one side and a lavish club on the other end. In both the clubbing areas, you will sport impeccably dressed & beautiful models that are just the staff of the club. Quite airy & open, the club cum lounge area is filled with beautiful birch trees & wrought-out iron furniture that are arranged beneath the massive, attractive glass ceiling towards enticing the clubbers from across the globe. If you are looking forward to experiencing an eventful clubbing experience in New York City, Provocateur is your ultimate clubbing destination. Below you can find all you need to know about Provocateur New York Table Prices.
What are the table prices for VIP areas?
The table prices for the VIP areas in Provocateur nightclub is expected to start from $2K. The table prices would depend on several factors including the number of guests, DJ, availability, the particular night or occasion, and the location of your table in the club. You must also note that the table prices at the Provocateur nightclub might change at times.
How much is the minimum spend at Provocateur, New York City?
The minimum spend for the table services at the Provocateur nightclub in New York City depends on the number of guests and availability of tables at the nightclub. Still, you can expect shelling out around $2K at the minimum for the tables at this high-end club. You must keep in mind that the minimum spends for the table prices might vary at times.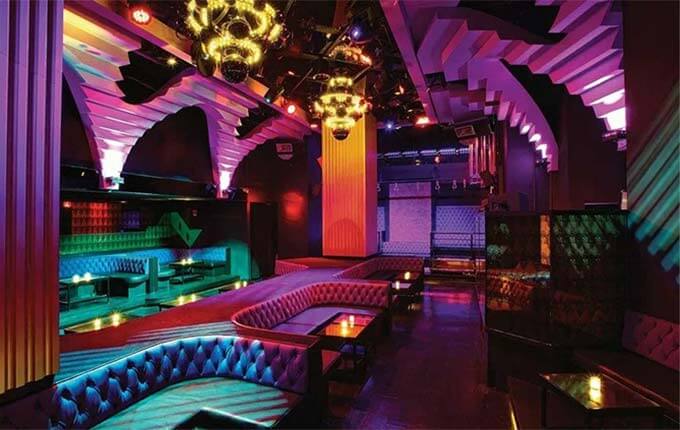 How can I book a table at Provocateur, New York City?
For booking a table at the high-end Provocateur nightclub in NYC, you can fill out the online booking form. You can also call us right away!
Other Clubs You May Like
Best party hotspots in new-york