Rehab Las Vegas Drinks Menu Prices
Rehab Beach Club is located at the Hard Rock Hotel and is renowned as the original destination for amazing pool parties in the city. Rehab Beach Club is renowned for its exclusive beachside pool parties on Sundays and is thus, frequented by hundreds of club-goers from all around the world. The 5-acre tropical playground setting of the club is filled with intense fun and delivers an amazing beach clubbing experience to the guests. The guests get attracted to the crystal-clear blue waters of the beach club featuring several private cabanas and beach VIP tables for ultimate pleasure and excitement throughout. The clubbers can simply enjoy both daytime as well as nighttime parties at the Rehab Beach Club by relishing on fine drinks & cocktails.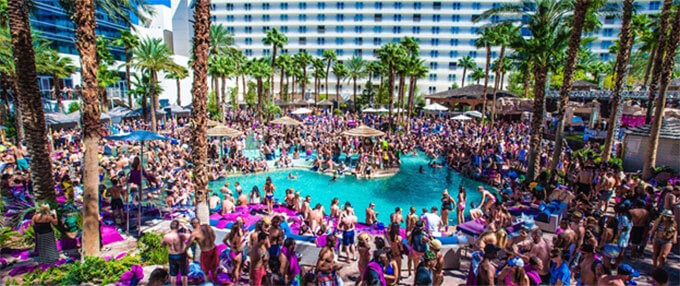 How much is the drink services minimum spends at Rehab Beach Club, Las Vegas?
When you are looking for the finest drinks and cocktails at the high-end Rehab Beach Club in Las Vegas, it is important to go through the minimum spends at the same time. Here, the guests can look forward to spending at least $1000 as the minimum rates for the bottle services. The minimum rates might, however, vary on various factors including the number of guests, availability, talent spinning, and the particular night.
How much is the drink price at Rehab Beach Club, Las Vegas?
The typical costs of the standard alcohol bottles are between $500 to $625. There are additional charges in the form of taxes as well. Vodka also starts at around $500. A bottle of champagne might cost around $1000. It is important to note that the drink prices also tend to vary at times.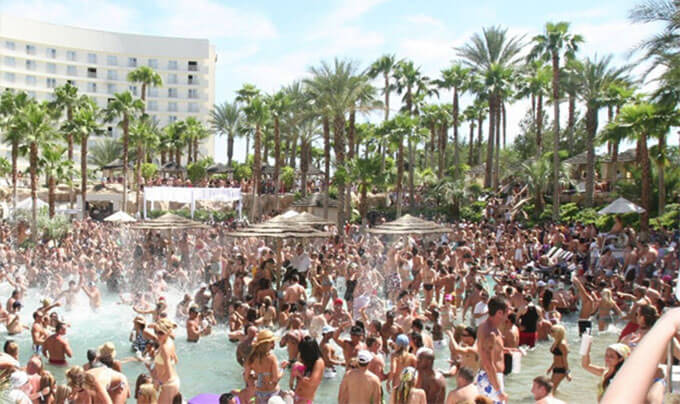 How Can I book bottle services at Rehab Beach Club, Las Vegas?
For booking the exclusive bottle services at the Rehab Beach Club in Las Vegas, you can fill out the online form or reach out to us on WhatsApp!
Drinks Menu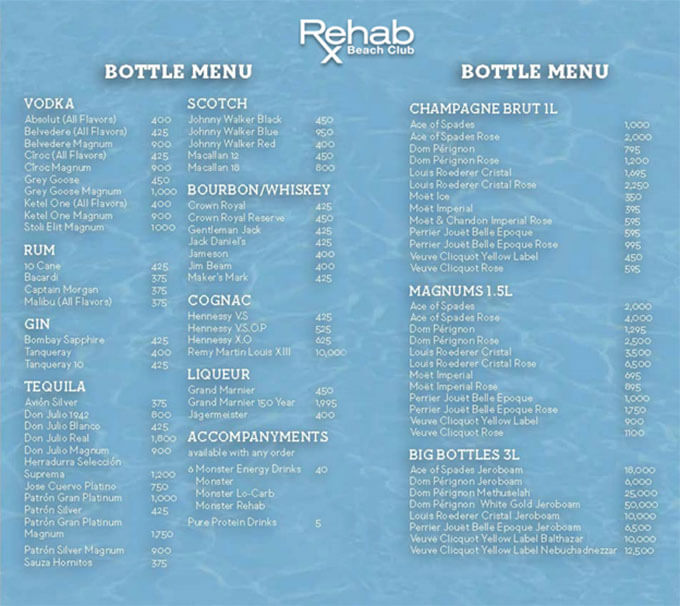 Other Clubs You May Like
Best party hotspots in las-vegas