Station 1640 Los Angeles Bottle Service
The Station 1640 nightclub in Los Angeles is located in the ever-rising Cahuenga Corrido LA and is known to be the ultimate Hollywood staple when it comes to enjoying a fun-filled clubbing scene in the city. The overall décor & theme of the club has been inspired by the unique underground subways of the New York City and you can have an intense fun-filled time here with your friends and group. As the highly celebrated LA nightlife hurls into the clubbing staple in Hollywood, the venue combines the highest forms of art, music, and unparalleled clubbing at its best. The club is also famous for featuring some of the most popular artists from across the world for ensuring ultimate entertainment of the guests. Visit the club for availing its bespoke bottle service.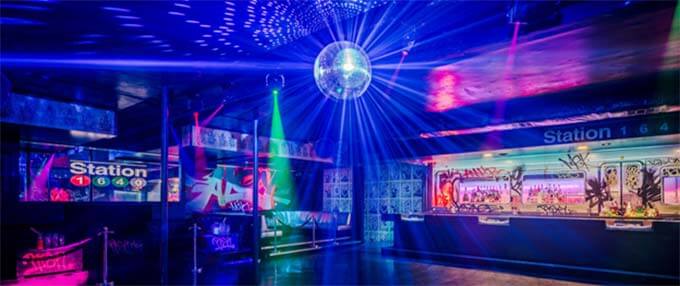 How much is the bottle services minimum spends at Station 1640, Los Angeles?
The minimum spends for the exclusive bottle service at Station 1640 in LA would depend on talent spinning and the number of guests in the club. Still, you can expect paying around $1k as the minimum rates for the exclusive drinks & cocktails here. You must also note that the bottle service minimum spends are bound to change at times.
How much is the drink price at Station 1640, Los Angeles?
The Station 1640 nightclub in LA is known for offering a wide range of exclusive drinks & cocktails to its guests. You can come across an interesting collection of the best cocktails & drinks from the leading brands out there. However, you must note that the drink prices at this high-end club might vary depending on the night & the number of guests.
How Can I book bottle services at Station 1640, Los Angeles?
Fill out the special online booking form or give us a call right away!
Other Clubs You May Like
Best party hotspots in los-angeles