Story Miami Bottle Service
The Story nightclub in Miami is created by the prestigious MMG –the one responsible for developing the high-end LIV nightclub in Miami. Story in Miami serves to be a great clubbing destination for both the locals as well as for the international club-lovers from across the world. If you are looking for an unparalleled, high-energy nightlife experience in Miami, then you must visit the high-end Story nightclub. The nightclub is spread across a massive area of around 27,000 square feet and is equipped with state-of-the-art Infinite Hybrid Sound System. The concrete style visuals and lighting of the club make the club appear bigger & bolder than most of the rivals. The overall sophisticated feel and the stylish design of the club is complimented by the premium bottle service offered here. Below you can find all you need to know about Story Miami Bottle Service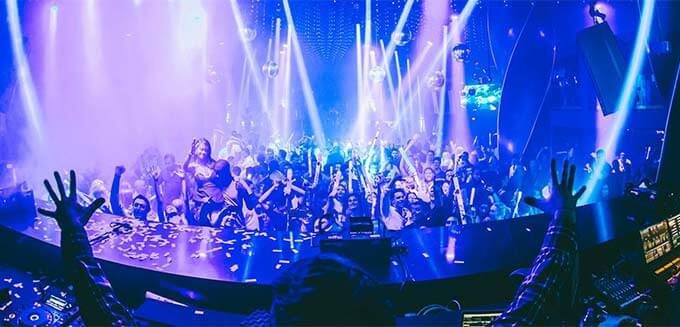 How much is the bottle services minimum spends at Story, Miami?
The minimum spends for the bottle service at Story nightclub in Miami would depend on various factors including talent spinning and the number of guests in the club. However, you can still expect paying around a minimum of $1K to as much as $5K for the bespoke bottle service here. You must note that the price might vary at times.
How much is the drink price at Story, Miami?
There is a wide range of top-class champagne brands and other exotic drinks that you can come across Story nightclub in Miami. Prices for high-end brands like Dom Perignon & Grey Goose have been at par at this club. You can expect the prices to keep fluctuating at times here.
How Can I book bottle services at Story, Miami?
Fill out the online booking form. You can also give us a call right now for booking the unparalleled bottle service at Story, Miami.
Other Clubs You May Like
Best party hotspots in miami