Studio 23 Miami Drinks Menu Prices
The Studio 23 in Miami is famous as a multi-purpose venue that is known for organizing some of the most happening nightclub events, parties, product launches, and so more. The club is recognized for its wide array of specialized clubbing features and state-of-the-art décor throughout. The venue serves as the perfect space for organizing any kind of event –whether it is personal or corporate. The nightclub is famous for providing an unforgettable clubbing experience to the guests who arrive here from different parts of the world. To top it all, the designers of the venue have made the space completely customizable. As such, it becomes to organize any event as per the unique specifications.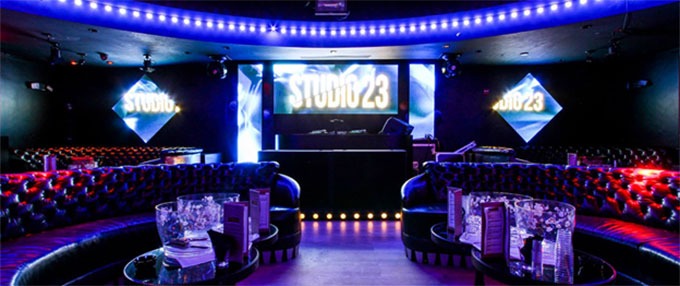 How much is the drink services minimum spends at Studio 23, Miami?
When you wish to enjoy any event at Studio 23 in Miami –whether it is clubbing or some corporate event, fundraising event, or any other event, you can enjoy its exclusive bottle services. The club is famous for presenting its guests with a myriad of world-class cocktails and drinks from all around. Expect paying around $600 as the minimum spends for the drink services here. The prices are bound to change from time to time depending on several factors.
How much is the drink price at Studio 23, Miami?
The drinks at the Studio 23 clubbing venue in Miami are priced moderately. You can expect spending around $500 to $700 for the standard alcohol bottles here. For instance, Vodka here costs around $500 per bottle, a bottle of champagne at the venue is around $1100, and tequila can cost you around $500. The prices are subject to changes at certain instances.
How Can I book bottle services at Studio 23, Miami?
Enjoy the amazing bottle services at Studio 23 in Miami by booking the same in advance. Reach out to us on WhatsApp or fill out the online booking form.
Drinks Menu
Other Clubs You May Like
Best party hotspots in miami