Tao Downtown New York Table Prices
Peeking across the bright, red entrance of the club, be prepared to enter into the ultimate clubbing haven in New York. Located just below the Maritime Hotel in the New York City, the Tao Downtown club boasts high-end wood-paneled cave for offering an ethereal clubbing experience. Once you are inside, you will be welcomed by women dressed up in short, body-con reinventions of the typical Chinese Kimonos. The club is capable of hosting around 400 club-lovers across its lavish bi-level dining room. The sprawling club area of Tao Downtown features the massive statue of the famous Buddhist Goddess named Quan Yin. The stature remains drenched in beautiful aquatic light show that has been enhanced with the cutting-edge projection-mapping technology. Below you can find all you need to know about Tao Downtown New York Table Prices.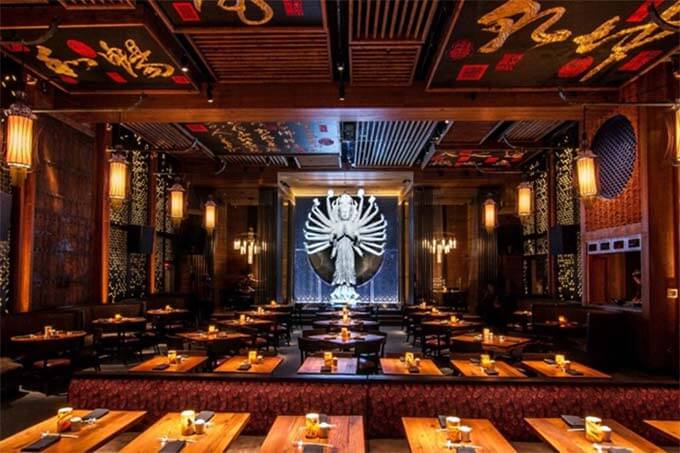 What are the table prices for VIP areas?
The Tao Downtown nightclub is known for hosting some of the high-end VIP clubbing experiences for its guests. As such, you can expect the VIP tables at this top-class club ranging from around $2500 to $3500 –depending on the number of guests, the availability, DJ, the particular night or occasion, and the location of your table at the club. However, you must note that the prices are bound to change at times.
How much is the minimum spend at Tao Downtown, New York City?
As far as the minimum spends for the VIP tables at the Tao Downtown nightclub in New York City is concerned, you can expect paying around a minimum of $2000. However, this might vary depending on the number of guests and the availability of tables at the club.
How can I book a table at Tao Downtown, New York City?
For booking yourself a VIP table at the high-end Tao Downtown in NYC, fill out our booking form right away! You can also give us a call!
Other Clubs You May Like
Best party hotspots in new-york