The BOX London Prices
The Box is a high-end nightclub in Soho, London. The club features abundant entertainment throughout the night. The Box is officially regarded as one of the most elite nightclubs in the city. It is a famous boutique club that is renowned for its risque and outrageous performances. The club in London was launched after the success of its sister company in New York City. Here, you can easily spot A-listers and celebrities from all around. If you want to know more about The Box London prices and drinks menu details read below.
The Box is available as a scenic old theatre that has been restored as an elite nightclub. It is set in the depths of the famous red-light district of Soho featuring red velvet, dark wooden balconies, and hazy mirrors. Therefore, the venue sets the perfect setting for amazing erotica. The entire venue is spread across two distinct floors in a dim candlelight setting. Around the stage, you will come across different features with booths and dance floors.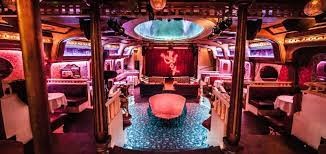 What are the table prices for The Box?
The tables at the high-end Box London start at around £2500 as the minimum spends for around 5 guests. For VIP tables, the cost is around £4000 for a minimum of 10 guests. Mixed groups are essential for the table bookings at The Box.
What are the drink prices for The Box London?
You can find an exotic range of delicious drinks and cocktails at the nightclub. The drinks here start at around £10 to £20. For top-class drinks, you can expect to pay around £1000. For more information, you can reach out to us for VIP nightlife concierge services.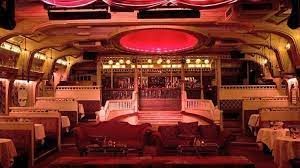 What are the entry prices at The Box London?
If you wish to ensure entry into The Box London, you will have to pay around £20. It is applicable for both girls as well as guys. However, entry into the club is at the discretion of the club. If you wish to be assured, you can reach out to us at Club Bookers London for VIP nightlife concierge services.
Other Clubs You May Like
Best party hotspots in london