Wall Lounge Miami Table Prices
Being the latest clubbing cum lounging project in Miami for offering the nightlife lovers an intense clubbing scene in the beach town, the Wall Lounge in Miami is your go-to destination. Located at South Beach, Miami, the Wall Lounge is aimed at offering an impeccable clubbing experience to its guests. As you get past the lavish velvet ropes and walk across the plush beveled bronze floors of the club, the Wall Lounge in Miami welcomes to you a distinctive clubbing haven in the beach town. The overall gold & black motif of the club emanates a great sense of edge & glamour and attracts the top-class club-lovers from across the globe. The unique open design of the Wall Lounge in Miami makes it a worthwhile clubbing destination in the city.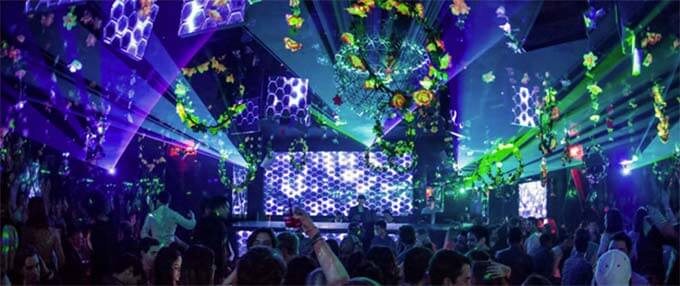 What are the table prices for VIP areas?
Usually the dance floors at the Wall Lounge in Miami are the best and the hottest tables here. Still, you can also be enticed by the unique Elevated Booth at the club which overlooks the main dance floor. Here, you can get to party lavishly or spend a truly VIP clubbing experience with your group of friends. For the exclusive VIP tables, you can expect paying around $3K for a small group. However, the prices might vary at times.
How much is the minimum spend at Wall Lounge, Miami?
The minimum spends for the table services at the Wall Lounge in Miami might range around $800 in addition to the taxes. The overall minimum spends for the exclusive table services might vary at times depending on factors like the number of guests, DJ, the night or occasion, availability, and location of your table at the club.
How can I book a table at Wall Lounge, Miami?
Fill out the online booking form or call us for getting your custom quote!
Other Clubs You May Like
Best party hotspots in miami