Wet Republic Las Vegas Table Prices
Spread across a massive area of around 54,500 square foot, the grand Wet Republic day cum nightclub in Las Vegas is known for its impressive clubbing charm. Featuring a lavish pool area along with other state-of-the-art features & amenities, the Wet Republic club in Las Vegas is a clubbing retreat for all the clubbers out there. Right from a lavish poolside area to amazing LED displays all around, spectacular sound system, and an expanded DJ booth, the club-goers can look forward to having a great time here. For ultimate entertainment, you can book the exclusive Wet Republic Las Vegas tables in advance with our help.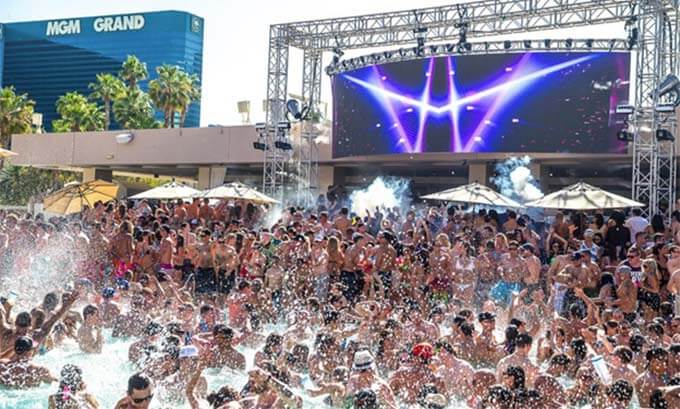 What are the table prices for VIP areas?
The Wet Republic club in Las Vegas features a lavish pool along with a number of private VIP tables and cabanas for ultimate relaxation of the guests. For the high-end VIP tables in the club, you can expect paying around $1.5K to as much as $10K. The overall prices would depend on the number of guests and talent spinning in the club.
How much is the minimum spend at Wet Republic, Las Vegas?
When you wish to make the most of your clubbing experience at the high-end Wet Republic club in Las Vegas, you should book the tables here in advance. You can consider spending around $1.5K to $3k as the minimum spends for the tables here. The prices for the tables, however, might vary at times depending on certain factors.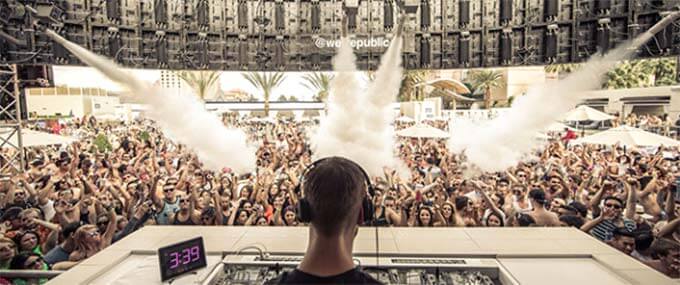 How can I book a table at Wet Republic, Las Vegas?
For booking a table at the lavish Wet Republic club in Las Vegas, you can reach out to us right away. Give us a call or contact us on WhatsApp. You can also consider filling up the online booking form below.
Other Clubs You May Like
Best party hotspots in las-vegas