Xs Las Vegas Drinks Menu Prices
Entering its 6th year of completion, the world-class XS nightclub in Las Vegas has become a worldwide name amongst the club-lovers out there. The XS nightclub in Las Vegas has been mostly described as one of the most luxurious nightclub on the planet. XS continues winning five-star ratings and huge impetus for its divine nightlife experience in the city. Spread across the sprawling area of around 40,000 square feet, the XS nightclub in Las Vegas is your must-visit clubbing destination when you are regular club-goer. Featuring an outdoor patio, a poolside area, and a massive dance floor, the XS nightclub is everything you could ask for. The design of the club has derived its inspiration from the curves of the human body and is complemented with the rich gold, brown, and black color scheme.
How much is the drink services minimum spends at XS, Las Vegas?
When you are looking to making the most of your time at the XS nightclub in Las Vegas, you must not miss out relishing on its delectable range of the finest drinks from all around. Right from world-class champagne to vodka, wine, rum, and so more –you can avail the exclusive bottle services of the club. The drink services at the XS nightclub is expected to commence from around $1000. However, the minimum spend might vary depending on factors like talent spinning, number of guests, availability, and the particular night.
How much is the drink price at XS, Las Vegas?
For the drink prices, the standard rate of alcohol bottles tend to start at around $500 and go up as high as $3000 per bottle. A bottle of Vodka might cost you around $575 and you can get a bottle of Scotch at $595. It is important to note that the drink prices tend to vary from time to time.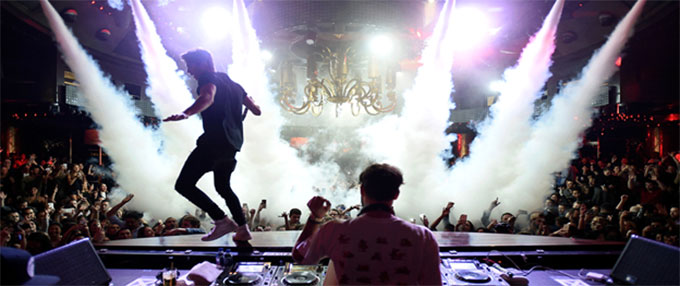 How Can I book bottle services at XS, Las Vegas?
Contact us right away on WhatsApp or fill out the online form.
Drinks Menu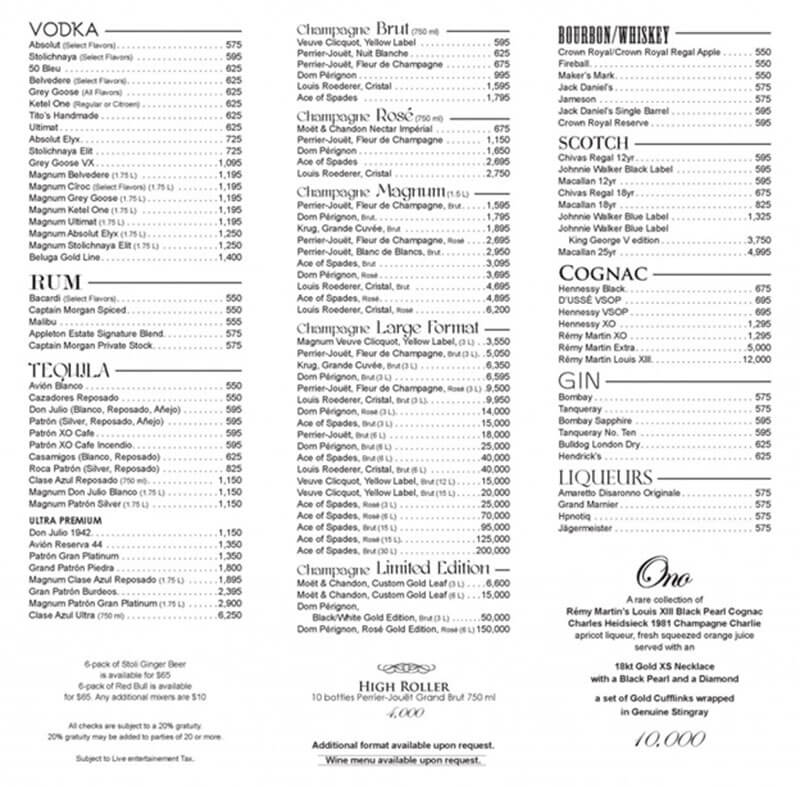 Other Clubs You May Like
Best party hotspots in las-vegas