Armani Dubai Bottle and Drinks Price Menu
Designed personally by the world-famous designer Giorgio Armani, the Armani Hotel cum Club area in Dubai is one of the most lavish clubbing destinations in the emirates. Located in the world-renowned Burj Khalifa, the Armani nightclub in Dubai is your go-to destination if you are looking forward to experiencing some luxurious clubbing atmosphere in the city. The club at the Armani Hotel in Dubai offers a high-tech, contemporary clubbing image to the locals as well as to the international clubbers in the city. The club is divided into two distinct floors with secluded VIP booths and table areas. For enjoying an ethereal clubbing experience, you must book a VIP table at this club in advance. Below you can find all you need to know about Armani Dubai Drinks Prices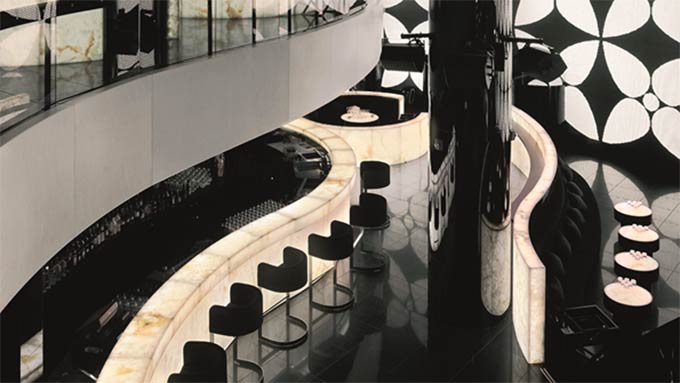 How much is the bottle services minimum spends at Armani, Dubai?
If you are looking forward to enjoying the exquisite bottle services offered at this high-end club, then you can expect paying around 1K AED as the minimum price for the bottle. However, you must also note that the minimum spends for the bottle services at the Armani club in Dubai might vary depending on the number of guests and the special occasion at the club.
How much is the drink price at Armani, Dubai?
The Armani club in Dubai is known for offering inventive, exquisite drinks & cocktails to its guests. For a bottle of Wine, you might have to pay around 1500 AED for a bottle. Similarly, a bottle of Champagne might cost you around 15K AED, while rum might be for 2K AED. You must acknowledge that the drink prices might vary at this club.
How Can I book bottle services at Armani, Dubai?
For enjoying an endless cocktail experience at this plush club in Dubai, make advance bookings. Call us now or fill out the online booking form!
Other Clubs You May Like
Best party hotspots in dubai