Mahiki Dubai Bottle and Drinks Price Menu
When it comes to looking out for the finest clubbing destinations in Dubai, you would come across the name "Mahiki" quite often. This high-end clubbing haven is a perfect hotspot for both the locals as well as for the foreign clubbers. Launched in 2006, the Mahiki nightclub in Dubai is one of the most desirable clubbing spots in the emirates. The Mahiki nightclub is the brainchild of the world-famous designers including David Phelps, Piers Adam, and Nick House. With the intense Tiki décor and world-class inventive cocktails, the Mahiki nightclub in Dubai is one of the most sought-after clubbing destinations in the beach city. You too can be a part of its madness by making your advance table bookings! Below you can find all you need to know about Mahiki Dubai Drinks Prices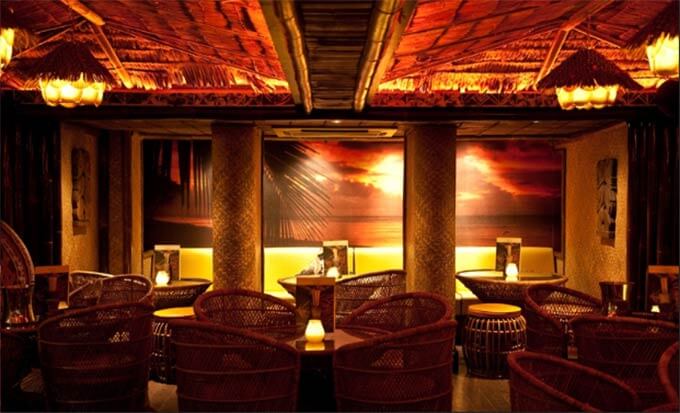 How much is the bottle services minimum spends at Mahiki, Dubai?
Ladies at the Mahiki nightclub might receive complimentary cocktails until midnight. The group of clubbers at this high-end club can enjoy amazing bottle services for a minimum of 1K AED for fabulous drinks & cocktails. However, you must note that the minimum spends at the Mahiki nightclub in Dubai might vary on the given occasion and the number of guests at the event.
How much is the drink price at Mahiki, Dubai?
The Mahiki nightclub in Dubai, inspired by its exclusive Tiki décor is known for offering bespoke inventive cocktails and finest drinks in the emirates. For a bottle of Champagne (75cl), you can expect paying around 4K AED. You can get a bottle of Vodka for around 3K AED and Gin for around 1500 AED. It is important to note that the drink prices at the club might vary at times.
How Can I book bottle services at Mahiki, Dubai?
For booking amazing bottle services at Mahiki nightclub in advance, call us right now! You can also fill out the online booking form!
Other Clubs You May Like
Best party hotspots in dubai