Nightingale Plaza Los Angeles Table Prices
Being the latest club in the SBE's concept, the Nightingale Plaza nightclub in LA is located on the previous location of the Greystone Manor space. The nightclub has been named after the rich-party birds of Hollywood. The entrance of the club would lead you to a plush, elegant lounge that has been decorated with surreal phantom limbs, occasion extraterrestrial dinosaurs, and beautiful flower with eyes. Inside the lounge area, you can dine, relax, and have an everlasting nightlife experience at Nightingale Plaza, LA. The most striking feature of the club area is the exclusive Rockwell Group-designed wallpaper that has been inspired by magnetic imagination & exotic foliage all around. The property of the club has been poised to be following the next step for the elite Hollywood. Book your tables in advance and be the part of this madness.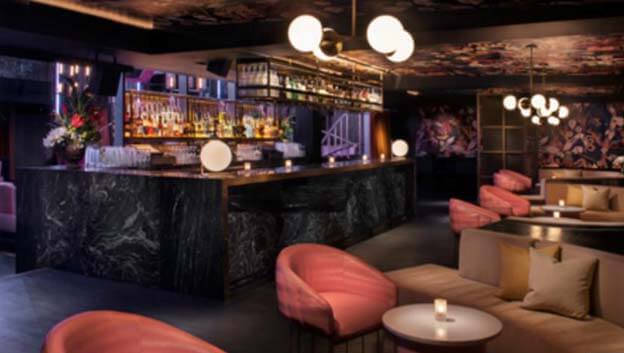 What are the table prices for VIP areas?
The main floor or the dance tables are the best tables at the club. As the overall clubbing venue of the Nightingale Plaza appears small, almost all tables here offer a good view of the main dance floor. You can still expect paying around $2k for the tables at the main dance floor at this upscale club. However, you must note that the table prices are subject to variations at times.
How much is the minimum spend at Nightingale Plaza, Los Angeles?
The minimum spend for the table prices at Nightingale Plaza in Los Angeles would depend on several factors including the number of guests, DJ, the particular night or occasion in the club, availability, and location of your table in the club. Still, you can expect paying around $1K as the starting price for the tables here.
How can I book a table at Nightingale Plaza, Los Angeles?
Fill out our online booking form or give us a call right away!
Other Clubs You May Like
Best party hotspots in los-angeles