Amnesia Ibiza Bottle and Drinks Price Menu
When it comes to clubbing in one of the best nightclubs in Ibiza, Amnesia is a club that tops the list of both the locals as well as that of the tourists. Amnesia is regarded as one of the most eventful nightclubs in Ibiza offering a high-end clubbing experience to all. Amnesia has garnered the respect of being one of the most sought-after nightclubs in the beach town as it has been awarded the "Best Global Club" prestigious award three times in a row. Having an overall capacity of massive 5,000 guests, the venue of the nightclub is brimming with top-notch VIP tables and bottle services to escalate your nightlife feel in the city. Below you can find all you need to know about Amnesia Ibiza Drinks Prices.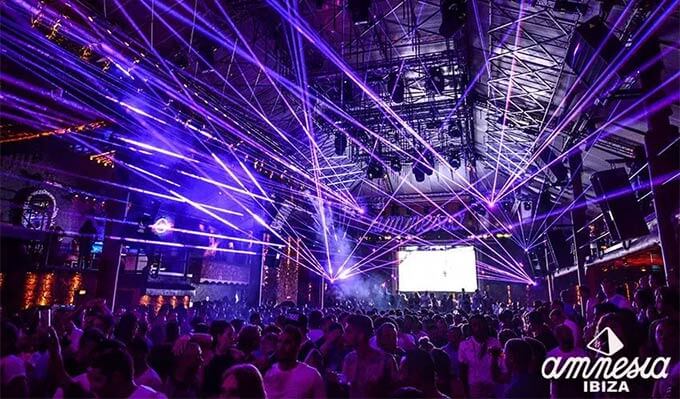 How much is the bottle services minimum spends at Amnesia?
When at Amnesia, Ibiza, you can expect paying around 40€ to around 60€ for most of the parties & events. The exact rates would depend on the event date, event type, DJ, availability, and location of the tables at the nightclub. As far as the drinks are concerned, you can expect giving out 15€ for Spirits & Mixers, while the beers cost around 13€ for each person. Availability of water bottle services at the nightclub is for around 9€. As the bars go upstairs, the prices for the bottles at the Amnesia, Ibiza tend to go higher.
How much is the drink price at Amnesia?
Depending on the date of the event, event type, availability, and DJ, you can expect paying varying prices for the drinks & bottles at Amnesia nightclub in Ibiza. Be prepared to shell out a minimum amount of 10€ at the least for each drink or bottle here!
How Can I book bottle services at Amnesia, Ibiza?
In order to ensure yourself a rocking nightlife experience in Ibiza, book the bottle services in advance with us. Contact us right now through call or fill out our online booking form!
Other Clubs You May Like
Best party hotspots in ibiza