Blue Marlin Ibiza Table Prices
Situated at the Cala Jondal, the Blue Marlin nightclub in Ibiza is one of the most sought-after each clubs in the beach city. Sprawling across the White Island in Ibiza, the Blue Marlin is known for its spectacular views and amazing beach entertainment of its guests. At this mesmerizing club, you can enjoy both the day as well as night events & parties. The famous beach club offers relaxing VIP tables & beds for the high-end clientele for enjoying themselves in the most exclusive and stylish nightclub in the town. The Blue Marlin nightclub has a charm of its own which tends to attract several nightlife lovers from the city & globe around. Have a gala time by booking your VIP tables in advance! Below you can find all you need to know about Blue Marlin Ibiza table prices
What are the table prices for VIP areas?
The Blue Marlin nightclub is known for offering different VIP table zones with table prices depending on a series of factors including the season, location, availability, and event at the given club. You can expect the prices for the VIP tables ranging from 200 € per person to around 2000 € per person. Moreover, if you are visiting the club in groups, then the table prices might vary from 2,000€ to around 5,000€ for a group of around 10 people. It is highly recommended that you book your VIP tables in advance at the Blue Marlin nightclub in Ibiza.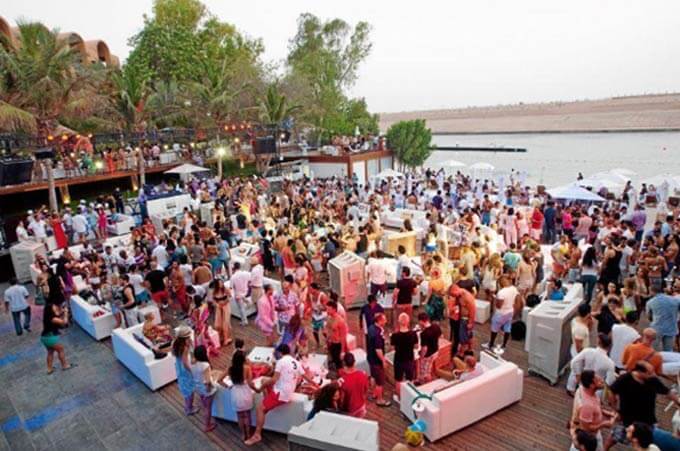 How much is the minimum spend at Blue Marlin, Ibiza?
With prices starting from as low as 200€ per individual at the Blue Marlin nightclub in Ibiza, you can expect yourself having a rocking time at this spectacular venue. However, the prices are not fixed and might vary depending on a wide range of factors.
How can I book a table at Blue Marlin, Ibiza?
Call us right away or fill out the online booking form now!
Other Clubs You May Like
Best party hotspots in ibiza