Destino Ibiza Table Prices
Offering much more than a simple luxury resort, the Destino club in Ibiza is known for providing a stunning view and intense clubbing experience to its guests. The Destino club in Ibiza is known for being a world-class partying space with the presence of an imposing stage welcoming some of the best DJs & producers from the world. Located at the lofty peak of the famous Cap Martinet in Ibiza, the Destino club is known for imparting a breathtaking view of the amazing nightlife scene of the beach town. The Destino club organizes both opening as well as closing parties offering the clubbers immense opportunities for enjoying the unique atmosphere of the beach town in its full glamour. Below you can find all you need to know about Destino Ibiza table prices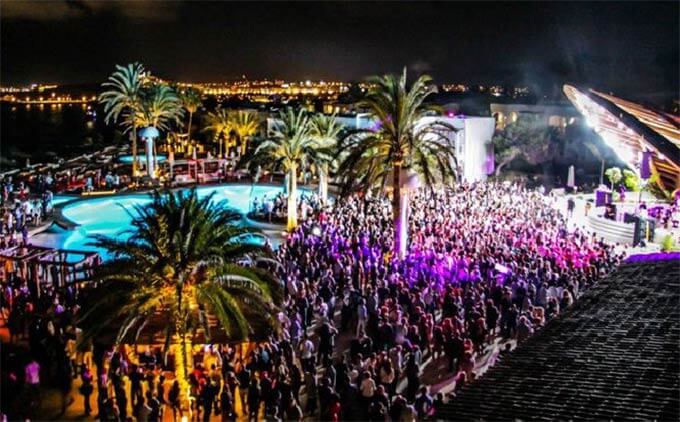 What are the table prices for VIP areas?
When it comes to the Destino club in Ibiza, there are several VIP options –right from the chilled out space located on the opposite end of pool to the massive stage, you can enjoy some of the mind-blowing performances at the club. The prices for VIP tables might vary on a wide range of factors including date, availability, DJ, event type, and location of your table at the club.
How much is the minimum spend at Destino, Ibiza?
The minimum spend at the high-end luxury resort club in Ibiza could start anywhere from 2000€ and might go higher. If you are willing to settle for the most competitive rates, you must book your VIP tables in advance. We can help you get the custom quote for the Destino table prices right away!
How can I book a table at Destino, Ibiza?
Reach out to us right away on our call services. You can also make pre table bookings by filling out the online booking form.
Other Clubs You May Like
Best party hotspots in ibiza