O Beach Ibiza Table Prices
Since its inauguration in 2012, the O Beach club in Ibiza has been garnering immense popularity owing to the luxurious poolside parties organized by the club every now & then. The O Beach club in Ibiza is known for organizing amazing live performances of complex acrobatics. The beach club also offers luxurious VIP beds around the beautiful pool and organizes some of the best-in-class day to night events & parties in the town. You can consider the O Beach as a "muct-visit" club in Ibiza as it aims at offering a unique, high-end, luscious experience to those who wish to enjoy amazing daytime, outdoor fiestas with spectacular O views from the VIP tables. Below you can find all you need to know about O Beach Ibiza table prices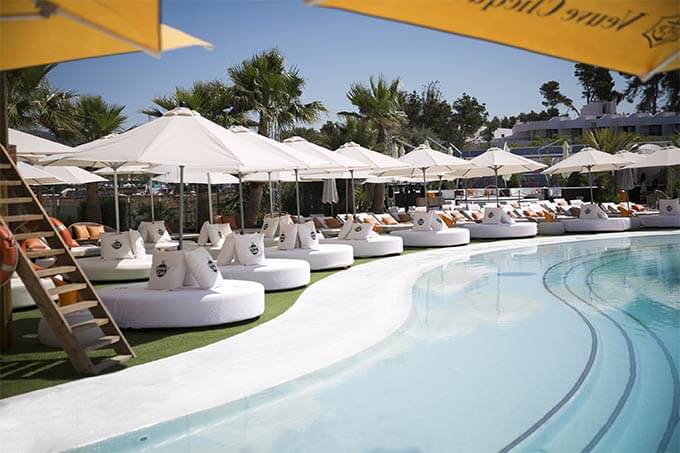 Get your hands at the best VIP tables at O Beach, Ibiza now!
What are the table prices for VIP areas?
When you visit the O Beach club in Ibiza, you will find that all the specialized VIP areas of the club are all worthwhile spending your money on. The O Beach club offers several options for choosing exclusive VIP tables –right from the simple ones to the brilliant offerings to even lavish beds, standard VIP tables, and high-end cavanas. The price for VIP tables at the club might range from 450 € to around 1600€ for groups of up to 5-10 people. However, the end prices would depend on the availability, location, date, and special events happening around in the club.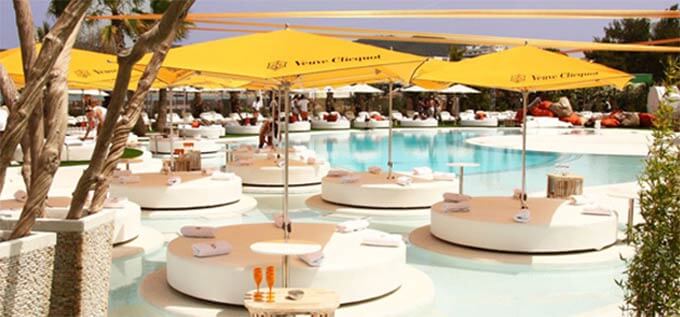 How much is the minimum spend at O Beach, Ibiza?
The minimum spends for the tables at O Beach in Ibiza would depend on the date, event type, DJ, availability, and location of your table at the club. Make advance VIP table reservations for an eventful experience.
How can I book a table at O Beach, Ibiza?
For making advance VIP table bookings, contact us right away! You can also fill out the online booking form!
Other Clubs You May Like
Best party hotspots in ibiza