Pacha Ibiza Table Prices
The Pacha is synonymous with the luxurious end of intense clubbing. From its effortlessly cool roots to the high-end glamour, this Spanish nightclub has risen to become a worldwide name in the franchise of clubs across five continents, lavish restaurants, plush hotels and even clothing & accessories ranges. Enjoy a dazzling clubbing experience at one of the best nightclubs in Ibiza by booking for yourself a table in advance. Below you can find all you need to know about Pacha Ibiza table prices.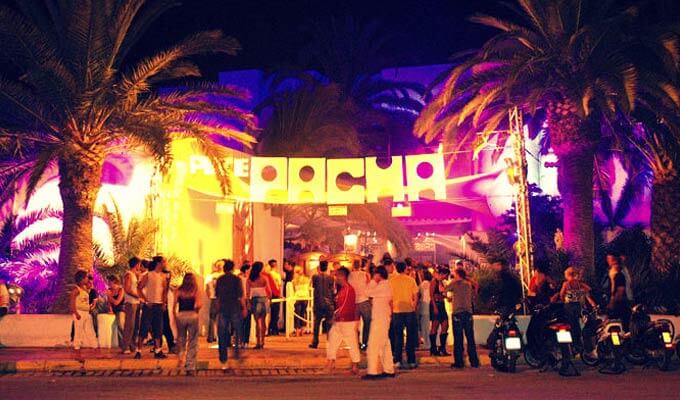 The VIP table costs at Pacha, Ibiza usually depends on the clubbing season, DJ, ongoing parties, and location of the VIP table. We suggest various types of high-end VIP zones as per your party mood and clubbing preferences. For our clientele who wish to experience the real essence of Ibiza at Pacha, we suggest the specialized Jurado & Moros VIP areas –these being the most exclusive & highlighted areas of the club. Though the most expensive, these VIP areas will offer you an unwinding experience that cannot be matched anywhere else.
What are the table prices for VIP areas?
Starting with the given VIP areas, we take you upwards across the lavish reserved areas of the club including the Zone C from where you can get a good view of the exclusive DJ cabin. In the same zone, you can get access to the smaller tables at the club that are located slightly further from the main dance floor, still you can get the amazing feel of the ongoing party & music. The price of these tables on the basis of per person would be slightly less expensive. The less expensive tables at the Pacha, Ibiza are situated in the Main Room of the club.
How much is the minimum spend at Pacha, Ibiza?
As far as the overall prices & minimum spend on the basis of per person at Pacha, Ibiza are concerned, these might vary as per the clubbing season –right from 200€ to 500€ per person and around 1500€ to 2500€ for the group of 5 people.
How can I book a table at Pacha Ibiza?
If you wish to experience the grandeur at Pacha nightclub, Ibiza, book your tables in advance with our help. Reach out to us on our contact number and fill our booking form for instant, hassle-free bookings!
Other Clubs You May Like
Best party hotspots in ibiza