Ushuaia Ibiza Table Prices
Launched in 2011, the Ushuaia nightclub in Ibiza offers a completely unique concept to the amazing nightlife in Ibiza. Splendid, luxurious, and immensely glamorous are some of the best names to describe this mesmerizing place in the beach town. Equipped with a massive concert stage, amazing hotel accommodation, and offering breathtaking views of the planes soaring above your heads, the open-air venue of the Ushuaia nightclub in Ibiza is something you must experience when in the city. With the best-in-class DJs and exciting live performances happening around the city in its full glamour, the Ushuaia nightclub in Ibiza is a luxury of its own. Below all information on the Ushuaia Ibiza table prices.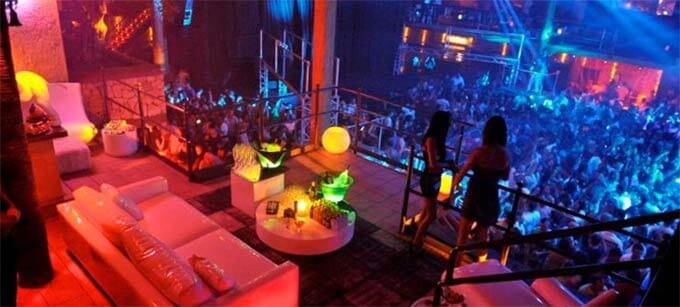 Make your VIP table reservations in advance for enjoying an eventful experience at the club!
What are the table prices for VIP areas?
The VIP tables at the Ushuaia nightclub are located in 4 different zones including Main VIP 1, Main VIP 2, the "La Nube", and the "Palm" section. Out of these, the La Nube is one of the most intimate and luxurious VIP sections for you. The VIP table prices at Main VIP 1 & Main VIP 2 areas are higher as these immensely coveted areas owing to the closer DJ & performance visibility. The Palm Section of the club offers better prices for bigger groups.
How much is the minimum spend at Ushuaia, Ibiza?
The minimum spends at the Ushuaia club in Ibiza would depend on the night, date, DJ, availability and location of your table at the club. In the Ushuaia club, there is no specified minimum price for the tables as there is greater variation in most of the dates at the club.
How can I book a table at Ushuaia, Ibiza?
For booking your VIP tables in advance, reach out to us now through call services. Also, fill out the online booking form now!
Other Clubs You May Like
Best party hotspots in ibiza